On the weekend of February 26-27, 2022, we finally had a chance to get together and run our 2021 AMPRA Champs. The AMPRA event was also a team selection for the F3D World Championships to be held later this year in the U.S. This meant we had lots of competitors from interstate come down, which was great to see.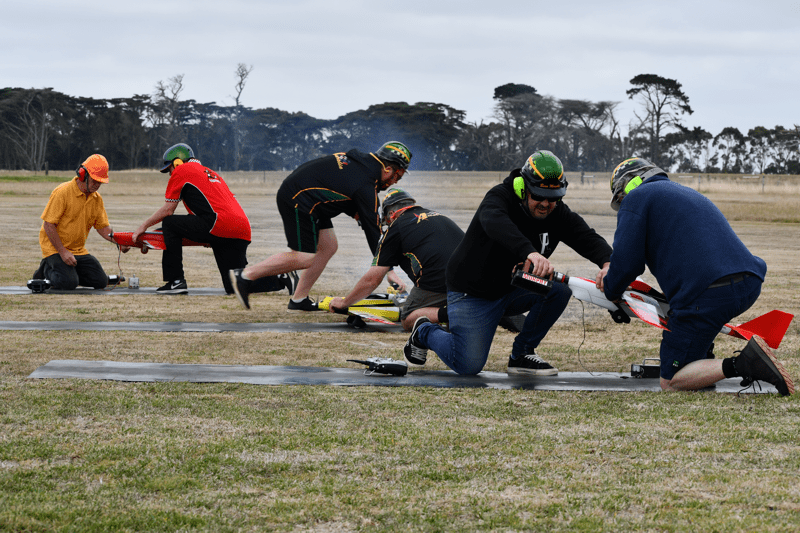 We had some of our interstate visitors arrive earlier in the week. On the Friday afternoon when I arrived, there were many people there practising and set up ready for the weekend.
To ensure our best chance of getting through our flying programme for the weekend, we scheduled to start racing quite early (at 8 am), meaning people were turning up to setup their planes in the dark.
The first class we ran, this being a team trial, was F3D, one of the priority classes for the weekend. We managed to get through the five minimum required rounds very early.
After a short break, we commenced flying F3E and Q500 to give the competitors of F3E, a chance to charge batteries between rounds, which worked quite well and kept a good flow for the event.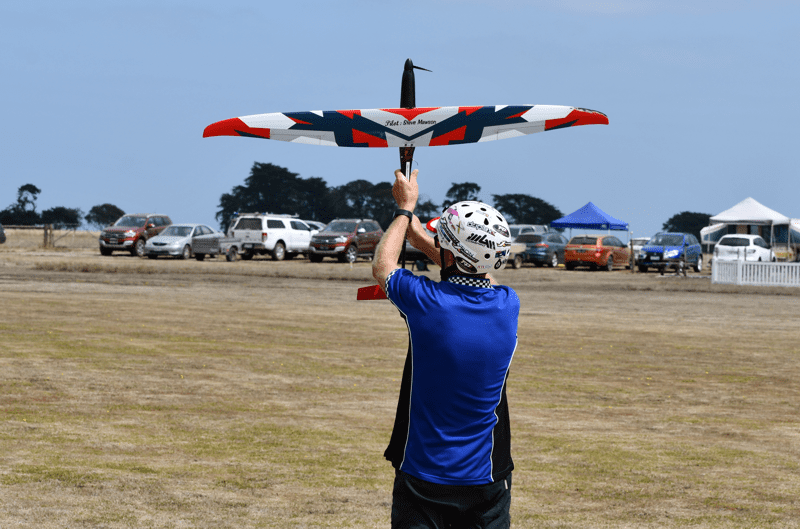 We managed to get through the eight rounds of combined F3E & Q500 by about the middle of the afternoon, meaning we could bring forward the AMPRA meeting. We had to discuss some items of business for AMPRA. AMPRA (Australian Miniature Pylon Racing Association) is the Australian body for pylon racing. This event was the AMPRA Championships, which we hold once a year, normally in June, but due to COVID, this had been delayed from last year.
The next day we started early again. First up, we had to finish the remaining three rounds of F3D, making up a total of eight rounds. This done, we had completed the required racing for the team trials.
It was still early in the day, so we had time to run a good eight rounds of F3T. This class is always great to race and we had a good mix of Victoria and Queensland flyers flying this event.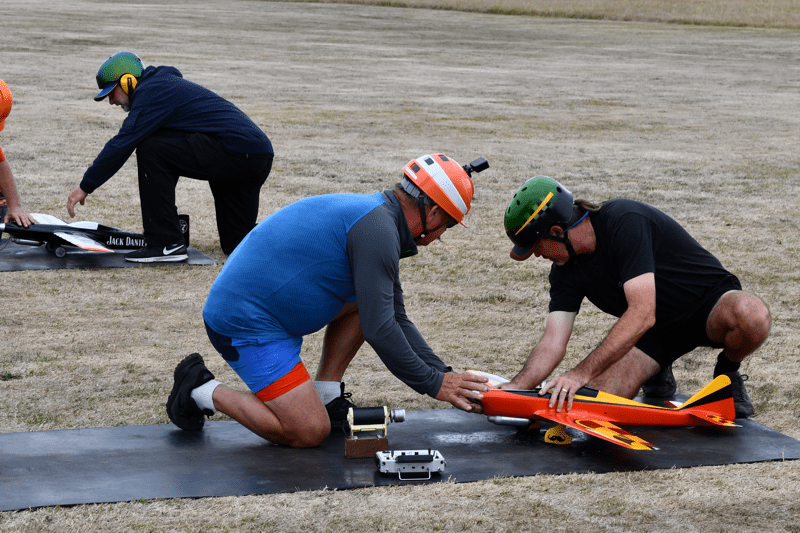 F3T all finished up in the early afternoon after a short break for lunch. Presentations were made and we started leaving the field about 2:30 in the afternoon.
In general, it was a great event. It was excellent to have competitors from interstate, including Queensland, New South Wales, South Australia, and Victoria.
We saw some fantastic racing. In particular, some very tight racing between Beau Murphy and Lea Hocken, with Beau coming out on top with some excellent times. It was also great to see some good results in F3E.
Quickie 500 was competed only by Victorians and as usual, Jim Orenshaw came out on top.
The Warrnambool club did another great job of hosting, and we all very much appreciated it. Everyone pitched in and helped with pylon judging and timing. A great weekend had by all.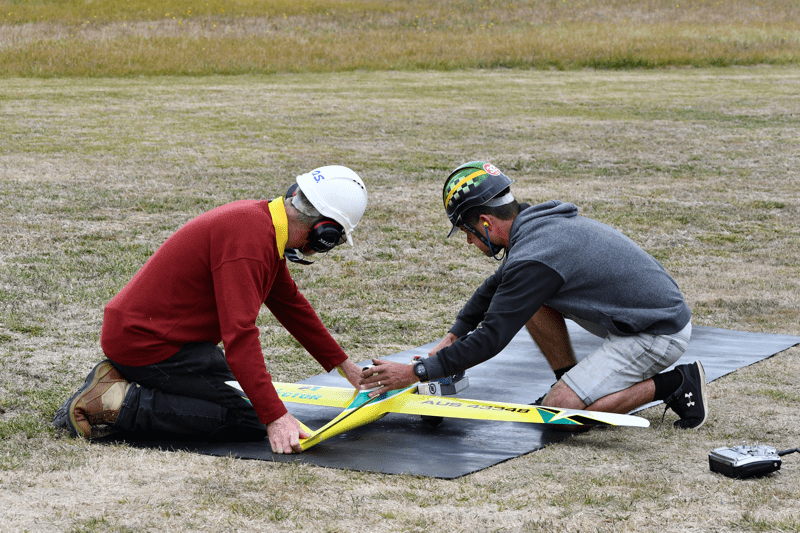 Results
Class – FA1
Places:
1st Beau Murphy
2nd Leigh Hocken
3rd Tyler Mees
Fastest Time: 54.55 Beau Murphy
No. of competitors: 6
Class – F3E
Places:
1st Tyler Mees
2nd Tony Singleton
3rd Trevor Pearce
Fastest Time: 56:27 Tony Singleton
No. of competitors: 6
Class – F3T
Places:
1st Andrew Wall
2nd Steve Hughes
3rd Glenn Matthews
Fastest Time: 60.51 Andrew Wall
No. of competitors: 6
Class – Q500
Places:
1st Jim Orenshaw
2nd James Hurley
3rd John Schmidli
Fastest Time: 94.49 Jim Orenshaw
No. of competitors: 6
Season Championship
FA1
1st – Leigh Hocken
2nd – Brian Steele
3rd – Tom Wetherill
F3T
1st – Glenn Matthews
2nd – Jim Orenshaw
3rd – Andrew Davies
Q500
1st – Jim Orenshaw
2nd – John Schmidli
3rd – James Hurley
Next Race
The next race meet will be on March 26-27 at Rick Townsend's model airfield.
Classes being raced will be F3D, F3E & Q500.
Report & Photos – John Schmidli
Please note: We are looking for people willing to write event reports or photograph the events. This is important and valuable to pylon racing in Victoria, Australia and Worldwide as this site has a vast readership.
The written content in this post is accurate to the best of my/our knowledge at the time of publishing. It is written from my/our perspective and reflects how I/we have experienced this event. Photos published as feature images are selected purely for their quality, general interest or topicality. They are chosen from a pool of photos taken by myself and others when time permits. If a perspective is not being represented, I am more than happy to publish any written content or photos that are supplied to me provided it is fair and reasonable.
Quick Reference