Back on the weekend of June 10 & 11 was the King's birthday weekend. The VMPRA hosted the Australian Miniature Pylon Racing Association (AMPRA) Championships down at the Munro Field Model Aircraft Club in Gippsland.

One of the great things about hosting the AMPRA Champs in Victoria is having interstate competitors come and race with us. We had all the way from Queensland, Andrew Wall, Tony Singleton, Steve & Jo Taylor and Mick Dallmann and from South Australia and Trevor Pierce from South Australia. It was great to see them again and get to race against them.
Conditions
The weather was really quite good although on Saturday it was a little windy and this coupled with the very bright sun, low in the sky, conditions made flying in the afternoon difficult. But we had a perfect full day of flying on Sunday and flew quite late into the afternoon. By the time we packed up, presented trophies and headed off on our way, it was getting dark. Getting home later than normal was negated by Monday being a holiday for most of us.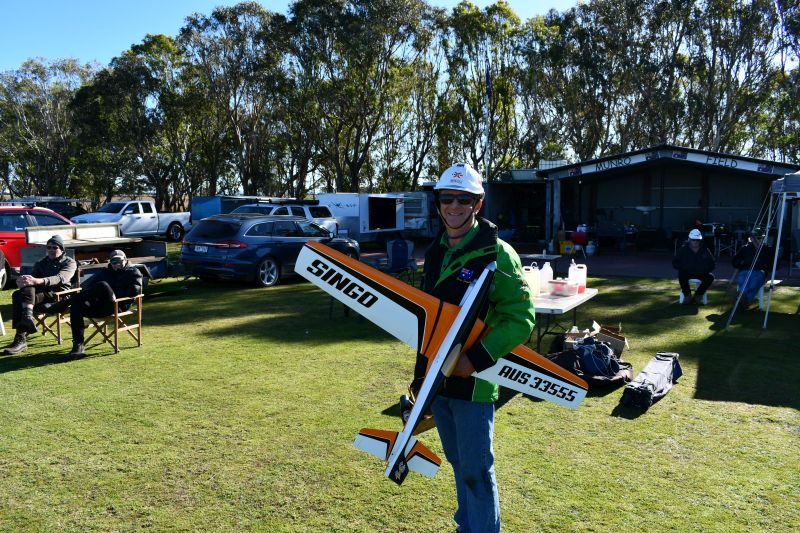 On Saturday night, we had a fantastic dinner at the field put on and prepared by Andrew Arapakis with the help of Tony Eichstadt. As usual, we had a wonderful evening of socializing with everybody.
Racings
There was some great flying to be seen. One of great interest and a highlight was seeing Trevor Pierce flying his Electrified F3T model and seeing it fly in comparison to the conventional internal combustion-engined versions. It certainly looks very comparable and this may be quite an exciting way to go in the future for people who want to race electric. Certainly, this is an easier plane to see in the air compared to the F3E models and has the performance.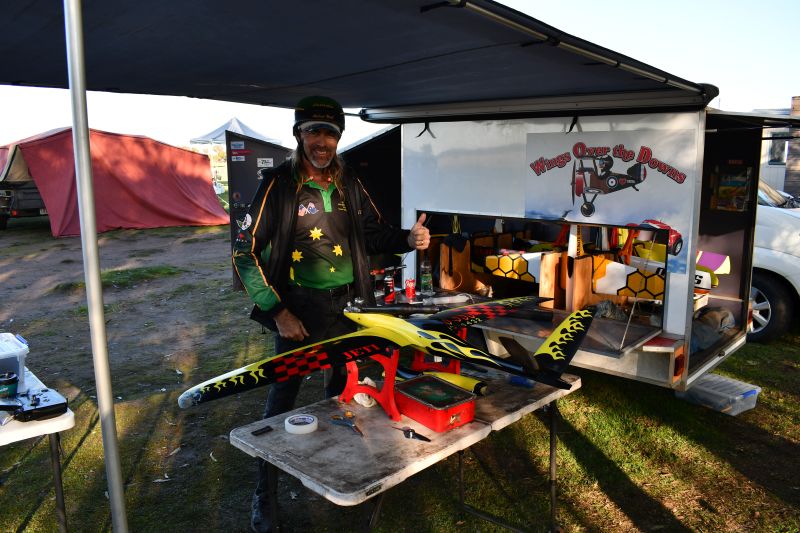 We had a really good number of flyers in F3T with 14 competitors, and in Q500 also had 13 competitors, which was outstanding.
Debut Race
Talking about Q500, it was fantastic to see a new competitor, John Junge, who was flying Q500 for the first time and placed himself very well, coming in 6th place out of 13, which was an excellent effort and he was flying the course better than most of us would on our first time. So congratulations to John.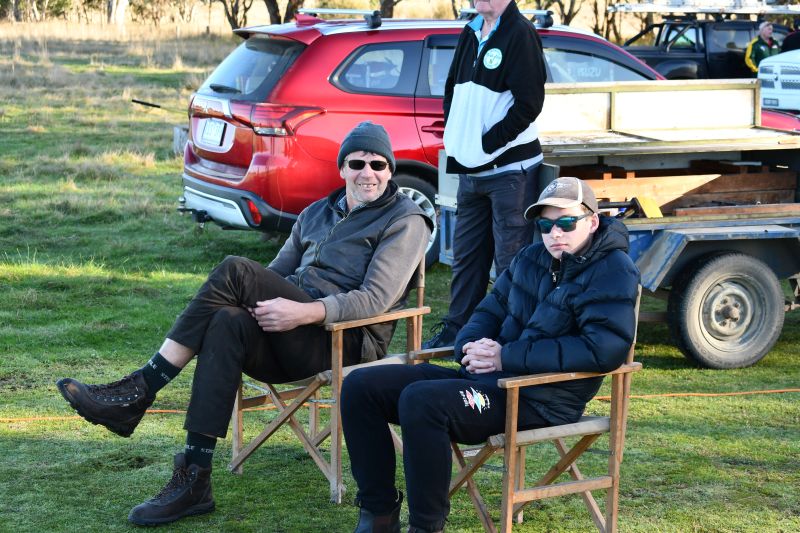 We had many helpers and had no problems fielding the appropriate numbers of pylon judges. Also, it was very helpful having Wendy and Mick running the timing system, plus Mick Dallmann was roped into being CD. It was really appreciated.
Thanks to Andrew for the Saturday night meal and Gary Whitbourn for breakfast and lunch catering. Of course, we can't forget Barry Murphy for hosting us at his wonderful pylon racing field. There is a good amount of pictures in the gallery. Check them out.
We look forward to the next event, which will be at Bendigo on July 22-23.
Don't forget; we are looking for people to write reports and take photos of all these events for the website, which would be very helpful. See you in Bendigo.
---
Results
Class – FA1
Places:
1st Andrew Wall
2nd Brian Steele
3rd Andrew Davies
Fastest Time (Red Box): 63.51 Andrew Wall.
No. of competitors: 5
Class – F3T
Places:
1st Andrew Wall
2nd Tony Singleton
3rd John Schmidli
Fastest Time (Red Box): 62.58 Andrew Wall.
No. of competitors: 13
Class – Q500
Places:
1st David Chippindal
2nd Jim Orenshaw
3rd Mike Kellet
Fastest Time (Red Box): 93.15 David Chippindal.
No. of competitors: 13
Season Championship
FA1
Brian Steele remains in top position, with Barry Murphy moving up to 2nd spot, displacing Tom Wetherill down into 3rd place.
1st – Brian Steele
2nd – Barry Murphy
3rd – Tom Wetherill
F3T
Brian Steele has jumped up into 1st place, making him top spot in both FA1& F3T. Andrew Davies and Glenn Matthews have been pushed down a place each into 2nd & 3rd places, respectively.
1st – Brian Steele
2nd – Andrew Davies
3rd – Glenn Matthews
Q500
John Schmidli remains in top place, with Jim Orenshaw moving up a spot into 2nd, leaving Tom Wetherill in 3rd place.
1st – John Schmidli
2nd – Jim Orenshaw
3rd – Tom Wetherill
Next Race – Bendigo
We'll be back a Bendigo for the first time in a while (July 22 & 23), racing all three classes.
Report – John Schmidli
Photos – John Schmidli, Anthony Thurgood & Andrew Arapakis (sorry if I've missed someone).
Please note: We are looking for someone to write event reports regularly. Also, it would be wonderful to have someone photograph these events. This site has a vast readership and is important and valuable to pylon racing in Victoria, Australia and Worldwide.
The written content in this post is accurate to the best of my/our knowledge at the time of publishing. It is written from my/our perspective and reflects how I/we have experienced this event. Photos published as feature images are selected purely for their quality, general interest or topicality. When time permits, they are chosen from a pool of photos taken by myself and others. If a perspective is not being represented, I am more than happy to publish any written content or photos supplied to me, provided it is fair and reasonable.
Quick Reference