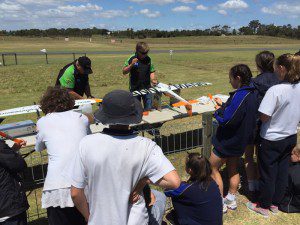 On Wednesday the 2nd of December,Padua College students from Green House visited PARCS as part of their annual Celebration Day and wrap of the year end and as part of Dannmann's flying in the World Champ's.
The club hosted 40 children at their field for a display day and Wayne from Addie's Hobbies assisted with the organisation of this event and participated with display models, tuition and also flying his jet. Many thanks also to Mick Kellet how also helped out for the afternoon.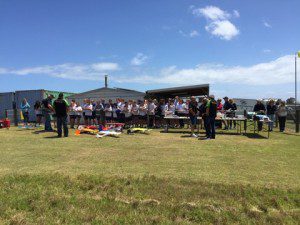 Daniel and Wayne buddied about 20 kids and teachers with trainer models then put on their own air display of a jet demonstration and Dannmann flying his F3D around the course. Very lucky students and teachers to be part of an awesome display of models hopefully gaining an appreciation of RC planes and pylon!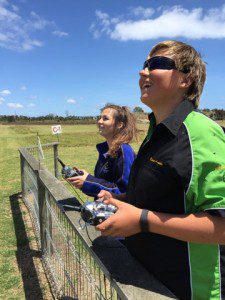 All ended very well no terra firma incidences!
Report & Photos – Andrew Arapakis