Back on the 26-27th of March, the VMPRA held its second race event for the year at Rick Townsend's pylon racing field in Newbridge. Although the numbers were a little down on usual, we had a successful weekend on pylon racing. The weather was perfect, everybody chipped in with helping and the Townsend family provided us with some delicious breakfast and lunch offerings.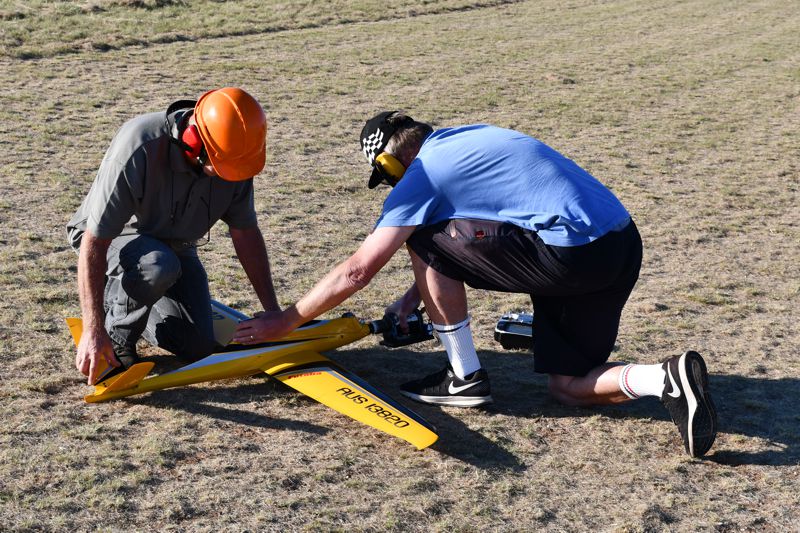 As I mentioned, numbers were a little down on usual, particularly in Q500 as Gary and Alan Whitbourn had to pull out at the last moment.
It was great to have a new pilot, Anthony Thurgood from Warrnambool, racing Q500 with us for the first time. Anthony was at the Previous event at Warrnambool and was inspired to come along and have a go. As a first-time pylon racer, he flew very well and seemed to pick up flying the course quickly.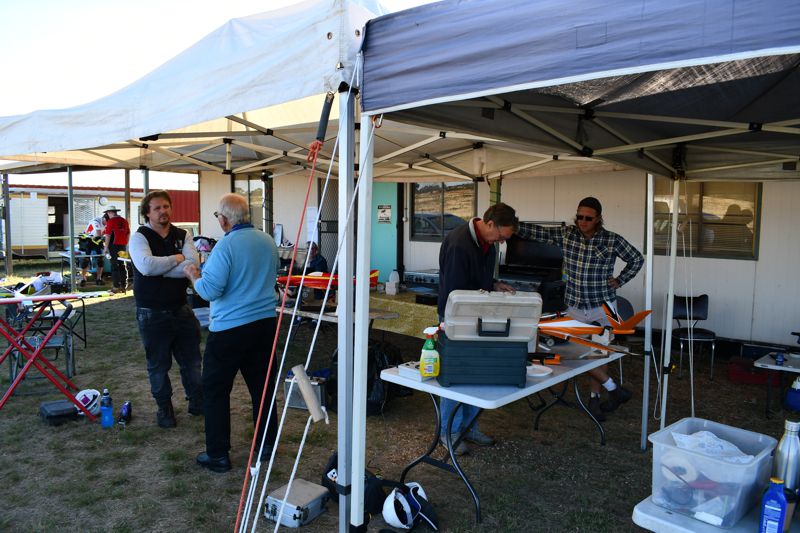 There are a few photos from the event in that gallery.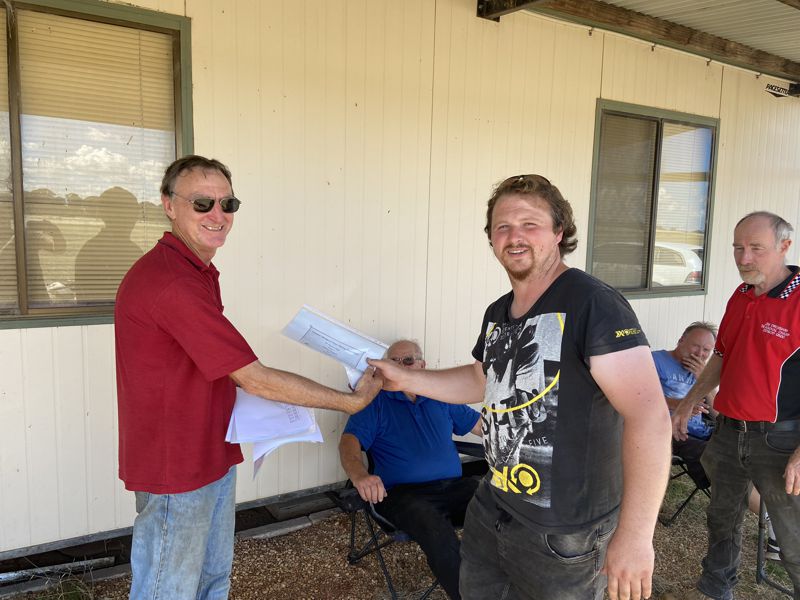 Results
Class – FA1
Places:
1st Beau Murphy
2nd Glenn Matthews
3rd Tom Wetherill
Fastest Time: 61.82 Beau Murphy
No. of competitors: 5
Class – F3T
Places:
1st Andrew Davies
2nd Beau Murphy
3rd Jim Orenshaw
Fastest Time: 64.76 Andrew Davies
No. of competitors: 8
Class – Q500
Places:
1st Jim Orenshaw
2nd James Hurley
3rd Anthony Thurgood
Fastest Time: 100.02 Jim Orenshaw
No. of competitors: 3
Season Championship
FA1
Brian, Tom and Beau all moved up one position on the season championship with Leigh Hocken slipping down to 4th position due to not competing this weekend.
1st – Brian Steele
2nd – Tom Wetherill
3rd – Beau Murphy
F3T
Glenn stayed in the top place but Andrew and Jim swapped positions.
1st – Glenn Matthews
2nd – Andrew Davies
3rd – Jim Orenshaw
Q500
There was no change in positions for Q500
1st – Jim Orenshaw
2nd – John Schmidli
3rd – James Hurley
Next Race
The next race meet will be on May 14-15 in Echuca and we will be running only 2 classes. F3T & Q500.
More about this event:
The most exciting and exhilarating discipline of RC – pylon racing comes to the Echuca State field on the 14/15th of May. Two classes will be flown, the introductory class Q500 and the international class F3T. The racing is flown around a 400-metre triangular course for 10 laps, the Q500 models complete the race in around 90 to 100 sec, and the F3T models complete the race in around 60 to 70 seconds.
This will be the inaugural event at the Echuca field and we encourage all pylon flyers to support the event and the Echuca club. We encourage those who want to witness pylon racing for the first time to come and have a look or bring a model (any model) and "have a go".
The pylon racing fraternity is a very friendly and supportive group from all walks of life sharing one passion and will go out of their way to welcome and help both newcomers and the experienced racer.
Report & Photos – John Schmidli
Please note: We are looking for people willing to write event reports or photograph the events. This is important and valuable to pylon racing in Victoria, Australia and Worldwide as this site has a vast readership.
The written content in this post is accurate to the best of my/our knowledge at the time of publishing. It is written from my/our perspective and reflects how I/we have experienced this event. Photos published as feature images are selected purely for their quality, general interest or topicality. They are chosen from a pool of photos taken by myself and others when time permits. If a perspective is not being represented, I am more than happy to publish any written content or photos that are supplied to me provided it is fair and reasonable.
Quick Reference