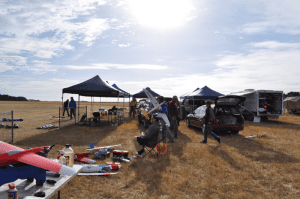 The final event on the VMPRA 2014 calendar was held at the Hamilton Model Aeroplane Club's field in Branxholme, Victoria, on the weekend of 15 – 16 November 2014.  The event attracted a very good number of entries – from both Victoria as well as a large contingent from South Australia.  The weather forecast for the weekend was for changeable conditions, with storms expected.  As usual, many competitors camped at the field on Friday and settled in for the weekend.

On Saturday morning the course was set up and racing got underway with four rounds of F400.  This class attracted an impressive 14 entries.  Shaun Jacobsen set the early pace and there was a lot of close racing throughout the field.  Times for the 10 ½ laps were not particularly fast due to the conditions.
Q500 Sport commenced following a break for lunch and this class attracted 11 entries.   However, the numbers were soon reduced in the first round when 3 models came together on the ground!  After that, things settled down.  However, the wind was increasing and times dropped off.  After four rounds, John Schmidli was in the lead and was closely followed by Jim Orenshaw.  Times were also slower than usual in Q500.
F3D was next on the schedule, and this class attracted 12 entries.  There were a number of new models being tested on the weekend – Beau Murphy had a Redonkulous and Daniel Arapakis, Andrew Davies and Tom Wetherill all had new Veyrons.  Unfortunately, a major storm front came through in the early afternoon, which was followed by another one a bit later on.  This brought thunder, lightning, heavy rain and strong winds.  As a result, the day's racing was called off and F3D was not flown.
During the break, a meeting was held to discuss rules and other related matters.  It was agreed that VMPRA would target running eight rounds instead of nine (before dropping two scores) for each of its competitions starting in 2015.  This change aligns the VMPRA procedures with the international rules for F3D.
On Sunday morning, there was a slight delay while waiting for the weather to clear and racing got underway with seven rounds of F3D.  Conditions began to deteriorate as a strong cross wind and turbulence coming off the nearby trees made flying very difficult.  A record number of 200s were posted as some pilots had problems launching their models.
At the end of the seven rounds, Andrew Davies was in first place with a score of 344.5.  He flew an older model and saved the Veyron for another day.  He had the reliability in the difficult conditions and was the only pilot not to get any 200's.
Tom Jacobsen from South Australia, flying an old style Evo, was in second with a score of 432.7.  Daniel Arapakis showed very good form for the first time out with his Veyron and finished third with a score of 437.4.  Times were not fast due to the very windy conditions, with Glenn Matthews posting the fastest time for the event of 62.8 for 10 ½ laps.
After a break for lunch, three additional rounds of Q500 Sport were flown.  John Schmidli extended his lead and finished with a score of 619.5.  He was followed by Jim Orenshaw in second with a score of 644.2 and Tom Wetherill with a score of 648.4.
Last up were the remaining three rounds of F400.  Shaun Jacobsen flew very well and finished well ahead with a score of 412.6.  Glenn Matthews was second with a score of 432.7 and Andrew Davies was having a good weekend finishing third with a score of 437.4.
Certificates were handed out to the place getters at the end of the day and the course equipment was packed up.  VMPRA extended its thanks to the Hamilton club for hosting the event and for providing course workers and great food all weekend.
Report – Tom Wetherill.
Editor's – Comments:
The Hamilton club facilities where in great condition. It appeared that there had been recent painting and asphalting around the club house and toilet facilities.
Andrew Arapakis put on an awesome meal on Friday night. Thanks for organizing this Andrew.
There was a lot of difficulty taking off at times with a strong cross-wind and several competitors flying new aircraft types. Daniel Arapakis was racing a new Veyron and Beau Murphy a Redonkulous. Tom Wetherill and Andrew Davies had new Veyron models at the field with Andrew making a maiden flight of his aircraft.
There was also a fairly large amount of models damaged for one reason or another. As Tom mentioned, on Saturday, there was the coming together of 3 Q500s when taking off. On Sunday James Hurley lost his TeeQue Q500 model around pylon #2. Tom Wetherill had his very new AR-6 go off the air and do a fly-away which surprisingly was found by Matt Young in a newly plowed field. Unfortunately it was destroyed. The last race for the day (F400) was cut short having only completed half a lap before a mid-air between myself (John Schmidli) and Mike Savill.
It was good to have pylon judges on all pylons on Saturday and most of Sunday.
Check out the event photo gallery>>>
Results – FA1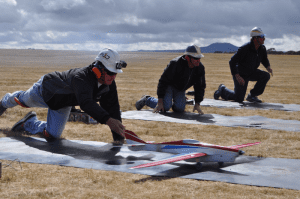 Places:
1st Andrew Davies
2nd Tom Jacobsen
3rd Daniel Arapakis
Fastest Time: 62.87 – Glenn Matthews
No. of competitors: 12
Course – 10.5 Laps
Results – F400
Places:
1st Shaun Jacobsen
2nd Glenn Matthews
3rd Andrew Davies
Fastest Time: 66.43 – Shaun Jacobsen
No. of competitors: 14
Course – 10.5 Laps
Results – Q500
Places:
1st John Schmidli
2nd Jim Orenshaw
3rd Tom Wetherill
Fastest Time: 96.96 – John Schmidli
No. of competitors: 11
Course – 10.5 Laps
Season Championship
We have now finished the 1st half of the season championship and the following is how the top 3 positions sit.
FA1
With Andrew Davies win at this event, he has now jumped up into the top position with Ranjit Phelan dropping a position to 2nd place. Glenn Matthews has jumped from 5th up to 3rd place.
1 – Andrew Davies
2 – Ranjit Phelan
3 – Glenn Matthews
F400 – Results
The top 3 are all on 28 points and only separated by total time scores with Glenn Matthews in top position followed by Shaun Jacobsen and in 3rd place Ranjit Phelan.
1 – Glenn Matthews
2 – Shaun Jacobsen
3 – Ranjit Phelan
Q500 – Results
Only the top 2 positions have changed with John Schmidli in 1st position and James Hurley now in 2nd. Tom Wetherill remains in 3rd.
1 – John Schmidli
2 – James Hurley
3 – Tom Wetherill
F3T – World Air Games – Dubai
On the Saturday, during the impromptu meeting that was held while waiting for the weather to clear, the subject of a F3T international event was discussed. Here is a link to some information about this event and a letter from Rob Metkemeijer – Chairman RC pylon racing subcommittee.
http://www.fai.org/events/fai-world-air-games
http://www.rc-network.de/forum/showthread.php/486673-World-Air-Games-Dubai December-2015
F3T ( Q40 ) has been selected to be one of the 3 aeromodelling classes at the upcoming World Air Games in Dubai, December 2015. The other two are F2D control line combat and Aerobatic Indoor Aero Musicals.
World Air Games is a kind of Olympics for airsports; this 4th edition will include Powered and Glider Aerobatics, Aeromodelling, Amateur-Built and Experimental Aircraft, Ballooning, Gyrocopters, Hang Gliding, Helicopters, Microlights, Paramotors, and Parachuting.http://www.fai.org/news/38367-fai-wo…taged-in-dubai 
We have chosen F3T because the aim of the World Air Games is a sort of display competition for public, and F3T means close racing with highly reliable planes and engines, which is exiting for public!
All information is not available yet, but for the moment we think of the following format:
• 16 competitors from all continents, see for selection of pilots next item
• 4 planes per race
• a full competition, so every pilot flies all the others ( 5 races for each pilot), scoring by points, AMA system, and best fastest time per pilot if there is a tie.(points is easiest to understand for the public)
• 2 * 2 semi final flights between the 8 best, scoring by points , tie break by fastest time.
• final between the 4 best from the semi finals.
The location is Skydive Dubai, see attachment and under. There will be flown on the grass close to the runway. The size of the site is appr. 400 * 250 metres. We plan to have the public at appr 70 distance to the site behind safety nets.
It may be expected that the organizers will invite the competitors and pay for travel and stay; the only thing we have to do is to get the best pilots with the highest flying ability there.
There is no fixed selection format for this, but for now I suggest the following as a first guess, which reflects a little the performance level of the best half at the last F3D champs:
a total of 16 pilots:
6 from North, Middle and South America (Canada, US, Mexico, Guatemala, Venezuela)
5 from Europe
3 from Australia/New Zealand
1 from Qatar ( the local touch, Abdullah and Smitty, they also will be in charge for a part of the local organization)
1 from Japan
Competitions for selection :
a. Phoenix feb. 2015 for North, Middle and South America,
b. 2 F3T 2015 Euro cup competitions in Europe, ( e,g, Modena, Siziano, Tours, Senftenberg?) to be selected.
c. Australia could use their own system. Of course we would like to see their top pilots ( guys like Callow, Murphy, Mees if they want to fly F3T here)
d. Japan could do the same,
e. Abdullah and Smitty will be simply invited.
Please give feedback on this, we need to act to get the best pilots there. I hope it will be the best pylon display ever with the first big title in F3T.
The organizer will need help for a couple of things, like getting a timing system with display.
Our CIAM president would like to see little cameras on the planes for projection on large displays. I don't know if that could work in our type of planes, but possibly one of you has ideas.
With kind regards
Rob Metkemeijer
chairman RC pylon racing sub committee.
Up and coming Events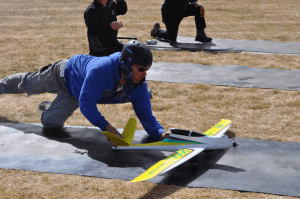 That's all the events for this year.
The next formal event will be Camperdown on Feb 7-8, 2015
On Jan 11, 2015, there is the Sandown R/C Festival which will involve some members in a static display, Glenn Matthews will be flying a Q500 and Chris Callow is coming down to do an F3D demonstration.
http://www.rcfestival.com.au/
Event Report – Tom Wetherill.
Additional content  – John Schmidli
Photos – John Schmidli and Andrew Arapakis
Editing/Proof reading – Caroline Schmidli
The written content in this post is accurate to the best of my/our knowledge at the time of publishing. It is written from my perspective and reflects how I have experienced this event.
Photos published as feature images are selected purely for their quality, general interest or topicality. They are chosen from a pool of photos taken by myself and others when time permits.
If a perspective is not being represented, I am more than happy to publish any written content or photos that are supplied to me provided it is fair and reasonable.