Camperdown
The first race for 2014 is coming around rather quickly this year. We are racing at Camperdown on the first weekend of February (Feb 1-2, 2014).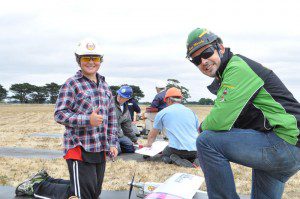 As usual, there are some access restrictions at times, which is important to note so as to ensure a good relationship with the turf club and continued use of this great venue into the future.
On Saturday, access to the flying site is allowed from 8:30am on-wards. We can set up prior to 10:00am but there is not to be any flying before then.
On Sunday there is no horse activity so access flying is as normal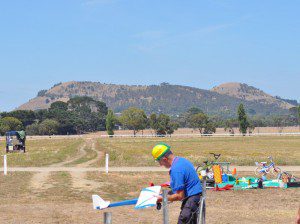 This is usually a great race to compete in and not so far from Melbourne for those who don't like to travel too far. Also for those wanting to try flying Q500 for the first time or new to pylon racing, even with 40-46 sport low-wing or trainer (eg, Scanner, Boomerang …etc.) come along and join the fun.
The schedule at this stage will be F400, Q500 & FA1.
The club there are a little down on numbers so if you can bring along any friends or family members to help with the event, that would also be great. See you all there.
John Schmidli