This competition was a Q500, Sports and Trainer pylon event. We had fairly good weather with the wind coming up mid morning but not too much.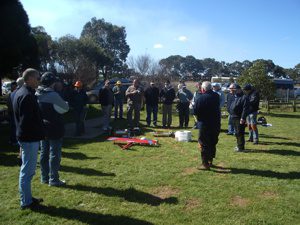 13 competitor turned up with most planes flown being Q500s except for Gary Davidson flying a Boomerang Trainer, Tom Wetherill a 3D Fun Fly & Alan Swift giving us a demo of the new electric class – EF1 Pogo. This aircraft flew well, handled the windy conditions very well, flew times about 1 second or so slower than the Q500s & was very quiet. This class is being promoted as a chance for electric flight enthusiasts to get into pylon.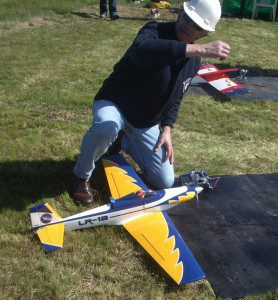 Five rounds were flown but the last round was dropped due to the computer missing a couple of race time for the 5th round. There was some good racing, notably, a couple of very close scraps between James Hurley and Ian Haigh. Good to watch!
Thanks again to the Werribee Club helpers and caterers.