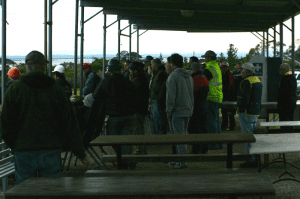 Back on August 28, The Westernport Model Aircraft Club hosted the 2nd Sport and Q500 pylon race for the year. Although I wasn't able to be there for much of the day, I did see the last couple of hours of racing. It was great to see so many new faces to pylon racing and not just in the sport class but also involved in the Quickie class. It would be fantastic if we could see these new competitors start to compete at our regular events as we travel all over Victoria.
Results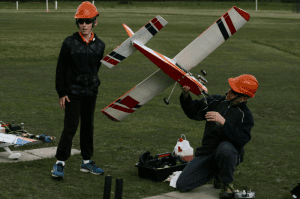 Class – Sports
Places:
1st Manny Reiderich
2nd Mark Jacob
3rd Alister Cox
Fastest Time: 142.60 – Mark Jacob
No. of competitors: 9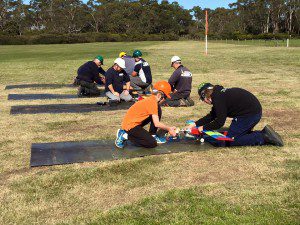 Class – Q500
Places:
1st Mick Kellet
2nd Jim Orenshaw
3rd Gary Davidson
Fastest Time: 94.30 – Daniel Arapakis
No. of competitors: 13
Season Championship
Only Q500 was involved in the last event, so this is the standings as of the Westernport Event. The defending champ, Jim Orenshaw has popped up into 1st position from 3rd. Mike Kellet moved up to 2nd place from 7th and Gary Whitbourn moved up 1 position into 3rd spot.
1st – Jim Orenshaw
2nd – Mike Kellet
3rd – Gary Whitbourn
Check Out Season Championship >>>
Season Fastest Time
Daniel Arapakis clocked a new fastest time for Q500.
Q500 – Daniel Arapakis – 94.30
Next Race
The next event is the VIC State Championship to be help at Munro on September 17-18. This event is the 2nd F3D World Championship team selection trial and as such, flying of the F3D class will take priority.
Check Out Complete Calendar >>>
Event Report  – John Schmidli
Photos – Lydia Arapakis
The written content in this post is accurate to the best of my/our knowledge at the time of publishing. It is written from my/our perspective and reflects how I/we have experienced this event.
Photos published as feature images are selected purely for their quality, general interest or topicality. They are chosen from a pool of photos taken by myself and others when time permits.
If a perspective is not being represented, I am more than happy to publish any written content or photos that are supplied to me provided it is fair and reasonable.