Happy New Year & Best Wishes for 2017!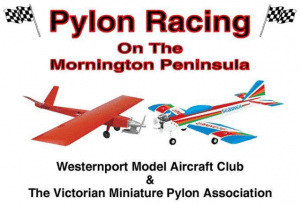 The first Pylon Race for 2017 is at Western Port Model Aircraft Club (WPMAC) on Jan 22.
WPMAC is keen to promote Pylon Racing Events and many club members are actively building and flying Q500 & Sports Pylon models. This is also the home of Daniel Arapakis our current Australian F3D Junior Team Member.
The interest in Pylon Racing at Mornington Peninsula is possibly due to the F3D & F5D displays at Hastings Foreshore, provided by our members Barry & Beau Murphy and also Andrew Arrapakis's encouragement of the sport.
There is also a Facebook invitation where you can indicate that you are coming.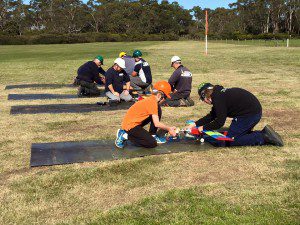 Proposed schedule:
Saturday (21/01/2017)
– Field available for practice
– Overnight camping available
Sunday (22/01/2017)
– 8:30 AM Registration & Pylon cage setup
– 9:00 AM Field open for practice
– 9:30 AM Racing to commence
Field location details:
WPMAC is located on Woolleys Rd Crib Point. Turn left onto Woolleys Rd from Stony Point Road when coming from the Hastings direction, there is a 60km sign at that intersection for your reference point. Once travelling down Woolleys Rd, the road into the club is on your right which is located on the second large bend in the road. There are two signs at that point: one has the street names of Woolley Rd and The Esplanade and the other sign is yellow and indicates a concealed driveway. The Club farm gate is also signed with 737. Please proceed down the dirt track and welcome to a fun day of great racing!
Plus here's a Google maps view of the entrance so you can visualize where it is.
Don't take any notice of the street and number that Google displays as it's not correct.
http://tinyurl.com/z2zrj7z
John Schmidli/Allan Swift