Each year in July, the VMPRA head off to Bendigo, a regional city situated in the gold fields of central Victoria. It is also the start of the new season championship and we hold our annual general meeting at this event each year. Traditionally, this generally being in the middle of Winter, we can have some pretty cold and wet weather. Luckily, this year we were blessed with quite good conditions and Sunday felt positively Spring-like.



As we gathered out at the Marong Model Airfield, conditions were a little foggy but this soon cleared and test flights were carried out. The challenge for the weekend came when setting up the pylon course and in particular the #1 pylon cage. Both the trailer and car towing it dropped into a particularly soft patch of earth as there had been quite an amount of recent rain. Next Tom Allen's 4-wheel drive ended up stuck while trying to extract the car and trailer. It took another 4-wheel drive of James Hurley's and some harder ground to start extracting all the vehicles and the cage. As a result, it was just before midday before racing got underway.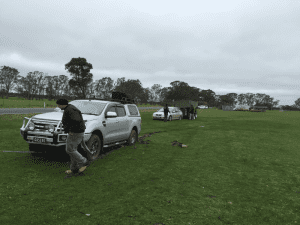 First up was Formula 400 with the aim to run only 3 rounds due to the very late start.
Next up was Quickie 500 to also fly 3 rounds. As this class has a relatively easy and quick turn-around time (with only 6 competitors), we refueled out on the line. 3 rounds were quickly completed and we had lunch.
After the late lunch it was time for FA1 (F3D) to race. There were unusually low numbers with only 4 competing so the races where over quickly but model prep/turn-around was slow. Even still, 4 rounds where completed before the end of racing for the day.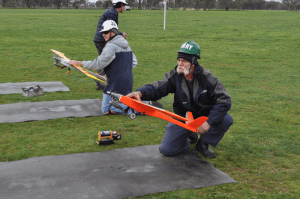 During the day, I took the opportunity to test out Facebook Live to film and televise a Q500 and FA1 race. It worked quite well with some well known names from around the world of pylon racing, coming online and viewing the video live. You should be able to view these from the VMPRA facebook page.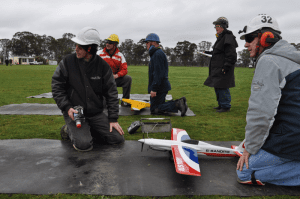 In the evening a group of us went off to the Marong pub for dinner. For the size of the town of Marong, the pub is excellent. After dinner, we headed back to the Marong caravan park for our AGM and general meeting. The main change to come from the meeting was James Hurley being elected as our new President of VMPRA taking up the vacancy left by Glenn Matthews after many years as president. I know all the members will join me in thanking Glenn for all his hard work in the past, of which we are only now really starting to get a real appreciation of what he has been doing and congratulating and supporting James in taking up this position.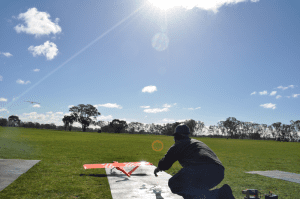 With Saturday being a rather grey, cold and threatening day, It was a real pleasure to come out to the field on the Sunday morning to sunny still conditions which continued all day. It became warm enough for a few of us to end up stripped down to t-shirts.
Test flying was supervised by Toni Axon in line with our new safety requirement as discussed at the general meeting the night before (these will be published and communicated before the next event).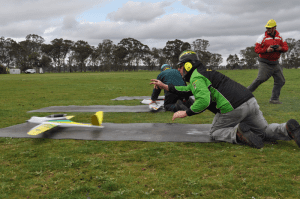 Racing for the day was the same order as Saturday with F400 and then Q500 doing 5 rounds each with Q500 gaining another competitor in local, Shaun Powers. It was good to see him there having raced with us 2 years prior. FA1 started fairly late and only ended up flying 7 rounds for the weekend whereas F400 and Q500 flew 8.
With this event being one of the 1st with Glenn & Nerida being way, it was good that we had people chipping in to help run the event. In all it went fairly well with only one glitch with the new laptop which had the old version of the timing program loaded, so we had to manually drop the extra round. This will all be sorted for future events.
Check out the event photo gallery>>>
Results
Places:
1st Brian Steele
2nd Andrew Davies
3rd Leigh Hocken
Fastest Time: 59.75 – Leigh Hocken
No. of competitors: 4
Class – F400
Places:
1st Andrew Davies
2nd Jim Orenshaw
3rd Gary Davidson
Fastest Time: 63.93 – Andrew Davies
No. of competitors: 6
Class – Q500
Places:
1st Tom Allen
2nd John Schmidli
3rd Jim Orenshaw
Fastest Time: 95.21 – Jim Orenshaw
No. of competitors: 7
Below is the 2015-2016 Season Championship for FA1 F400 and Q500. Congratulations Daniel, Brian and Jim. It is quite an effort to string together good performances, event after event to be in the position to win the season championship.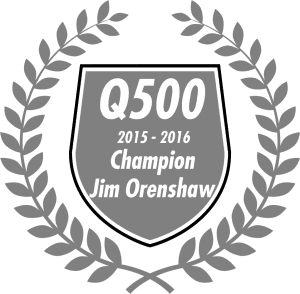 Now we have already started the 2016-2017 season championship so let's see who can get to the top this year. There is nothing like a challenge to made us lift our performance.
Season Championship after 1 event.
FA1
1st – Brian Steele
2nd – Andrew Davies
3rd – Leigh Hocken
1st – Andrew Davies
2nd – Jim Orenshaw
3rd – Gary Davidson
1st – Tom Allen
2nd – John Schmidli
3rd – Jim Orenhaw
Check Out Season Championship >>>
Season Fastest Time
We have reset the fastest times with the start of a new championship year. A huge congratulation goes out to Leigh Hocken for taking out the fastest times for last season in both FA1 and F400 and Daniel Arapakis for taking it out for Q500.
Next Race
The next event for VMPRA is a Q500 and Sports/Scanner race down at Crib Point on August 28. The race we had there earlier in the year was great with a lot of new comers to pylon competing. This one is really worth getting involved with. It is also part of the season championship for Q500.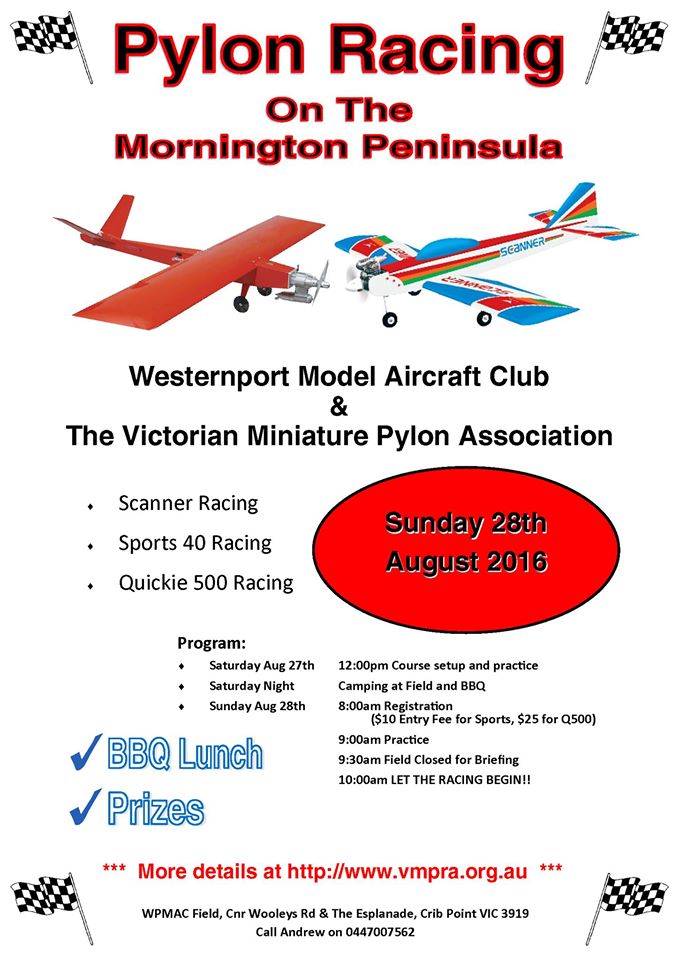 Check Out Complete Calendar >>>
Event Report and Photographs – John Schmidli
The written content in this post is accurate to the best of my/our knowledge at the time of publishing. It is written from my/our perspective and reflects how I/we have experienced this event.
Photos published as feature images are selected purely for their quality, general interest or topicality. They are chosen from a pool of photos taken by myself and others when time permits.
If a perspective is not being represented, I am more than happy to publish any written content or photos that are supplied to me provided it is fair and reasonable.