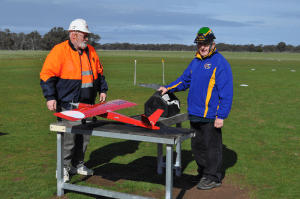 Back on August 4th-5th, the VMPRA headed to Bendigo to go racing. We ended up with better numbers than we first thought would be in attendance and the weather was quite good. Thanks to the Bendigo Club for hosting this event and for providing a field that was in such great condition.
Results
It was unfortunate that pylon #2 was not manned all weekend so no fastest time will be recorded for this event.
Places:
1st Daniel Arapakis
2nd Andrew Davies
3rd Barry Murphy
No. of competitors: 9
Results
Places:
1st Jim Orenshaw
2nd Andrew Davies
3rd Brian Steele
No. of competitors: 6
Places:
1st Tom Allen
2nd Tom Wetherill
3rd John Schmidli
No. of competitors: 7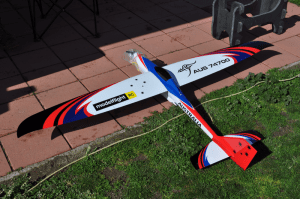 This is the start of the new 2018-2019 Championship Season after last season's trophies were presented at the AGM at Bendigo.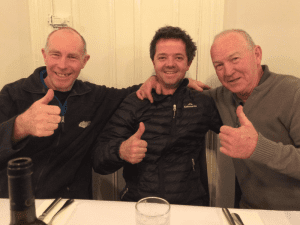 Check Out Season Championship >>>
Next Race
The next event is the VIC State Championships being held at Cohuna on September 8th – 9th. This will also be a selection event for the 2019 F3D world championships Australian team.
Check Out Complete Calendar >>>
Event Report and Photos  – John Schmidli

The written content in this post is accurate to the best of my/our knowledge at the time of publishing. It is written from my/our perspective and reflects how I/we have experienced this event.
Photos published as feature images are selected purely for their quality, general interest or topicality. They are chosen from a pool of photos taken by myself and others when time permits.
If a perspective is not being represented, I am more than happy to publish any written content or photos that are supplied to me provided it is fair and reasonable.