Crib Point Event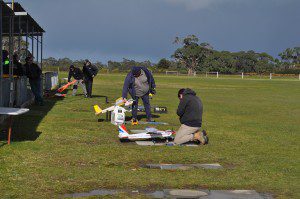 This event unfortunately didn't go ahead due to poor weather. There was a smaller than usual attendance probably because of the conditions but those that attended were keen. It has been decided to reschedule this event again for December 3 (see the calendar for details). Thanks to those members who came out to run the event .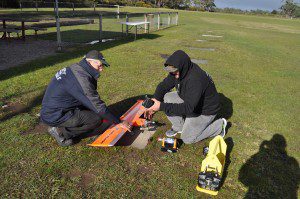 Championship
The 2016-2107 Season Championship ended back when the Bendigo event was scheduled for. Trophies will be handed out at the AGM when this is held.
The 2016-2017 Season Champions are:
FA1 – Leigh Hocken.
F400 – Andrew Davies
Q500 – Jim Orenshaw.

The fastest time flown for the 2016-2017 Season was:
FA1 – Daniel Arapakis – 57.85 sec
F400 – Andrew Davies – 63.93 sec
Q500 – Daniel Arapakis – 94.30 sec

It all starts again from the next event at Newbridge and for your chance for bragging rights.
Check Out Season Championship >>>
Next Event
The next event is being held on September 16-17 at Rick Townsend's pylon racing field in Newbridge. This will be the 1st time we have gone to this purpose built field.
The field is in good condition and Rick is looking forward to the event being well attended. Steve Taylor will be travelling from Queensland to participate and other interstate pilots have been invited.
The field will be available for practice on Friday 15th.
Proposed Event Schedule for Saturday and Sunday:
Camping is available on-site (but there is limited water for showers). Shower facilities are also available locally in Newbridge.
Accommodation is available at Bridgewater. Apparently the Marong caravan park cabins are booked out.
With respect to food – a BBQ will be available on site for cooking lunch and dinner. Depending on numbers, additional food service may be available.
Check Out Complete Calendar >>>
Event Report and Photos – John Schmidli
The written content in this post is accurate to the best of my/our knowledge at the time of publishing. It is written from my/our perspective and reflects how I/we have experienced this event.
Photos published as feature images are selected purely for their quality, general interest or topicality. They are chosen from a pool of photos taken by myself and others when time permits.
If a perspective is not being represented, I am more than happy to publish any written content or photos that are supplied to me provided it is fair and reasonable.