VMPRA STATE CHAMPIONSHIPS -MUNRO FIELD 3-4 DECEMBER 2022
This was a well-attended event although some regular flyers were unable to attend due to work commitments.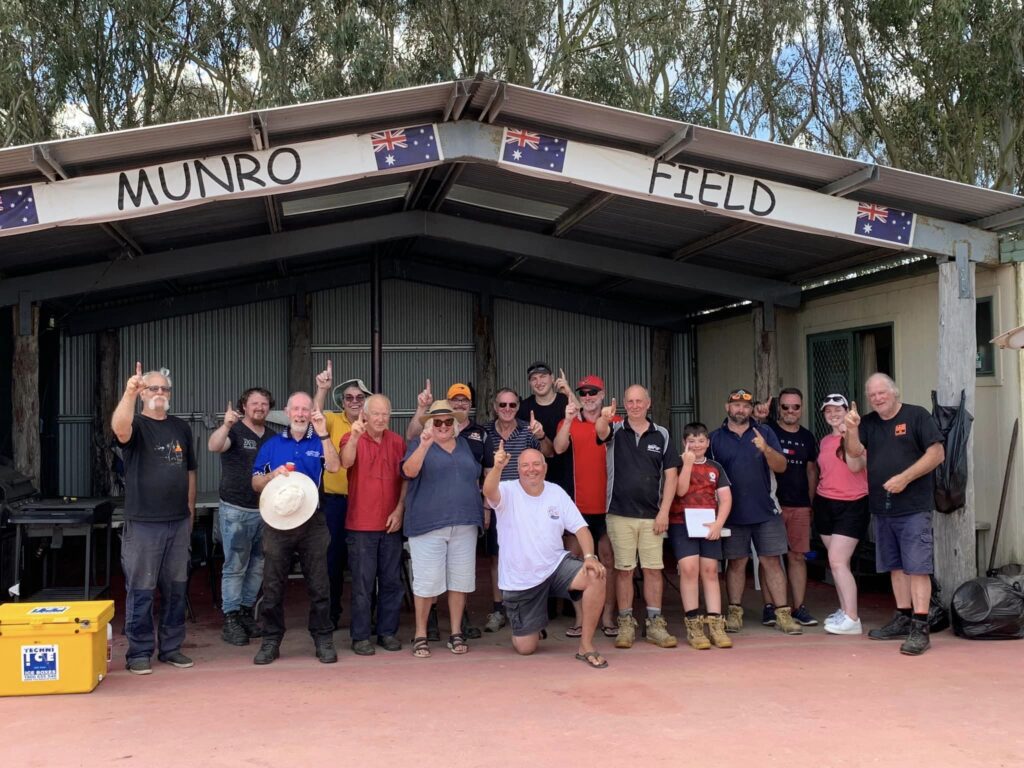 The weather conditions were not conducive to fast times. It was reasonably hot with a nice south-easterly on Saturday. Racing each day kicked off with F3T with a total of 9 entries. Some close racing from the top four place getters with Glenn Mathews taking it out from Jim Orenshaw and Andrew Davies. There was a mixture of aircraft designs, mainly Scad Aero designs with mainly Nelson LS engines with a Dubb Jett and DKT making up the minority.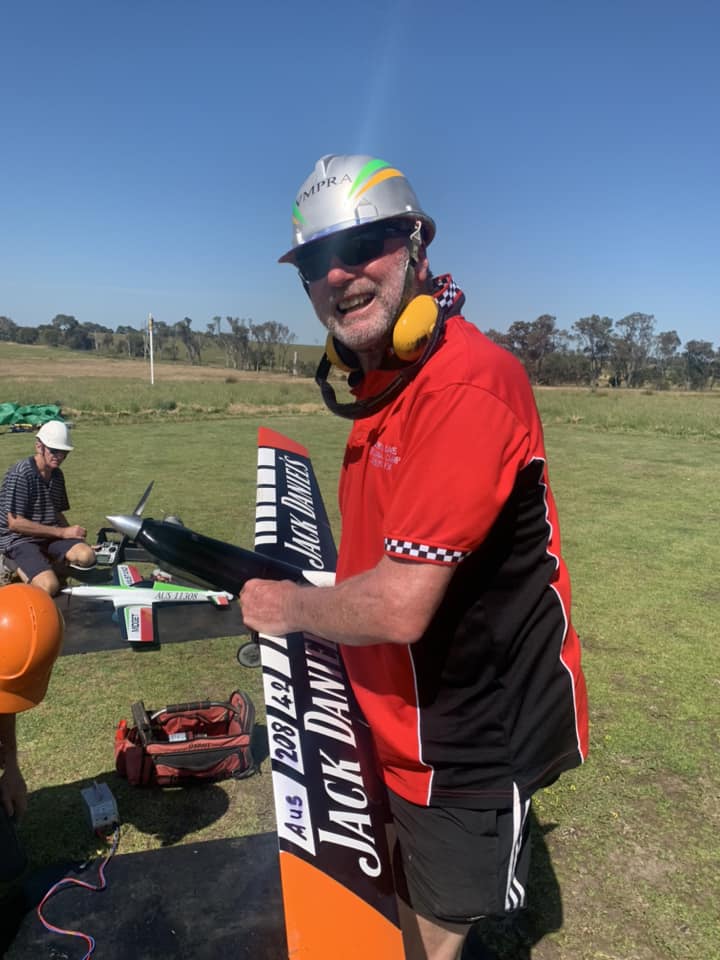 In Q500 there were 8 entries.
Well…the racing became tight!!
The racing between Tom Allen and Jim Orenshaw was magic. No mid-airs…pure luck!
Good to see newcomers Tony Eichstadt and Anthony Thurgood full of enthusiasm. This is just what we need. We welcomed back Eddie Rich from a long break. The top 4 place getters were John Schmidli, Tom Allen, Jim Orenshaw and Tony Eichstadt.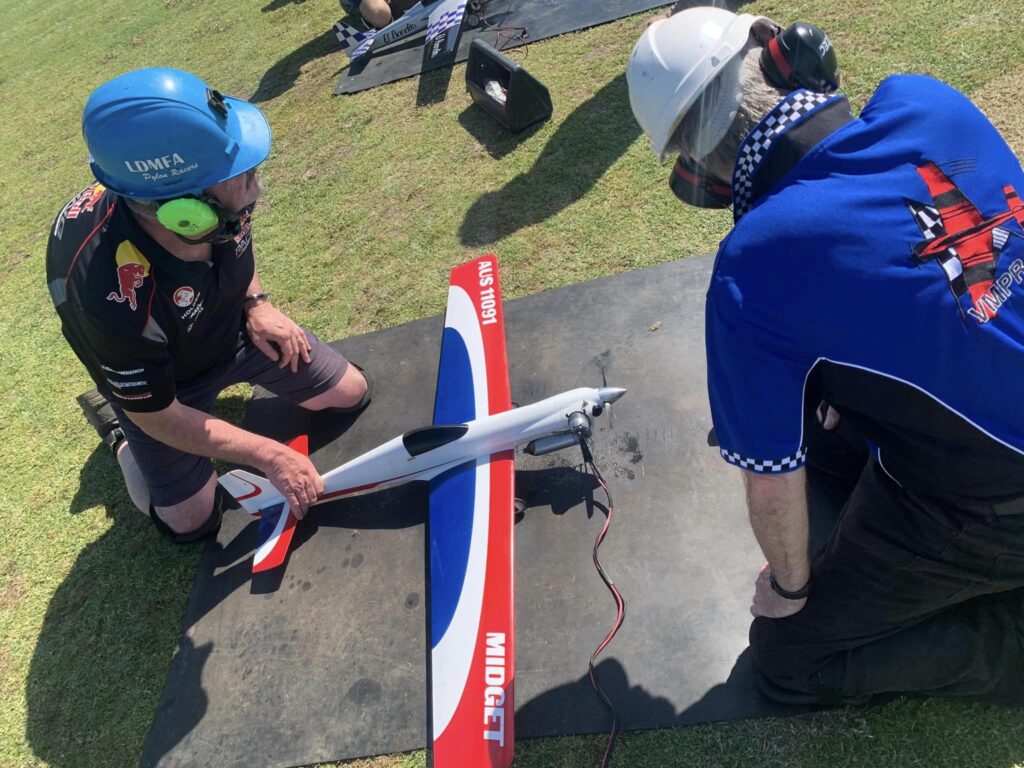 In F3D there were 5 entries.
Well…the racing just got tighter!!
Dan Arapakis cruised through with exceptional flying with the fastest time of 61.88 on the long course (corrected time is sub 60 seconds).
Andrew Davies, Barry Murphy and Glenn Matthews were in some races which left nothing to spare. In round 5,6,7, & 8 the flying between Davies & Murphy was fantastic, neither gave an inch to the other. It was Davies gaining on Murphy or Murphy gaining on Davies! In this type of race, it is essential to hold your line. The drag race to the finish was spectacular!
Dan Arapakis came out on top followed by Andrew Davies and Barry Murphy 0.7 seconds behind in third place. Just the best racing for a long time.
The Aircraft were mainly Vectors and a couple of Faster Masters. All engines were MBs with one home built by Barry.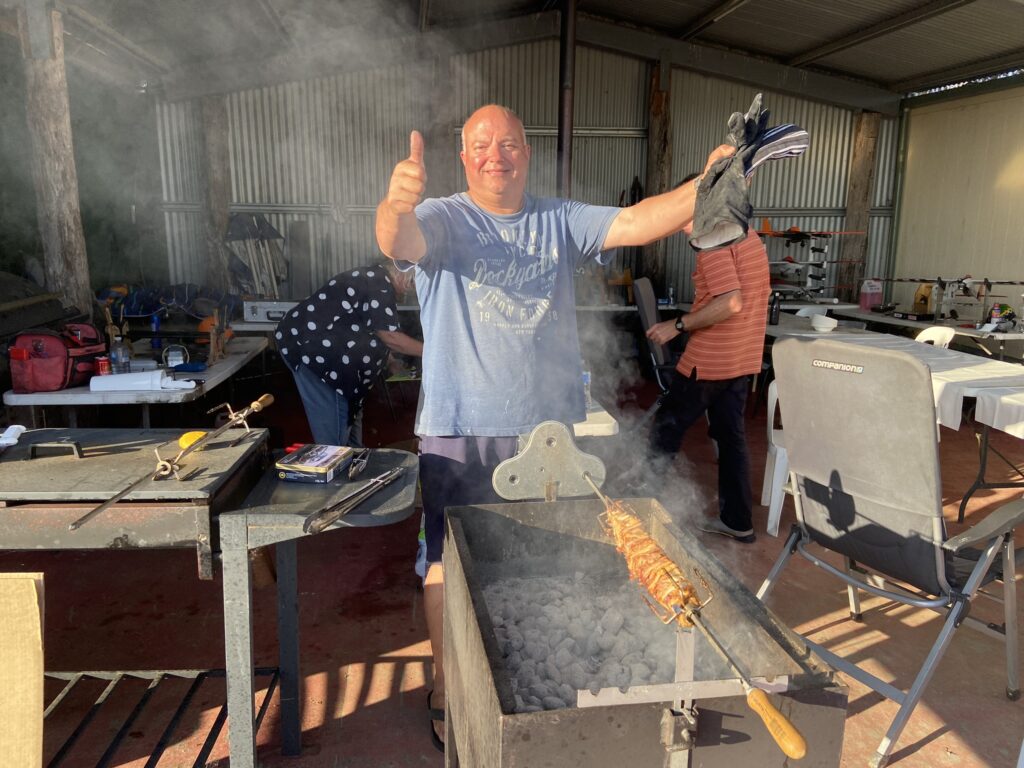 On Saturday night we all attended the VMPRA AGM and a magnificent roast prepared by Glenn and Nerida Matthews and Andrew Arapakis.
We all seemed worn out at the end of a very enjoyable weekend. It is worth noting that there was no loss of aircraft over the weekend which is a rarity!
Looking forward to the next race.
Baz Murphy
---
Results
Class – FA1
Places:
1st Daniel Arapakis
2nd Andrew Davies
3rd Barry Murphy
Fastest Time (Red Box): 61.26 Daniel Arapakis
No. of competitors: 5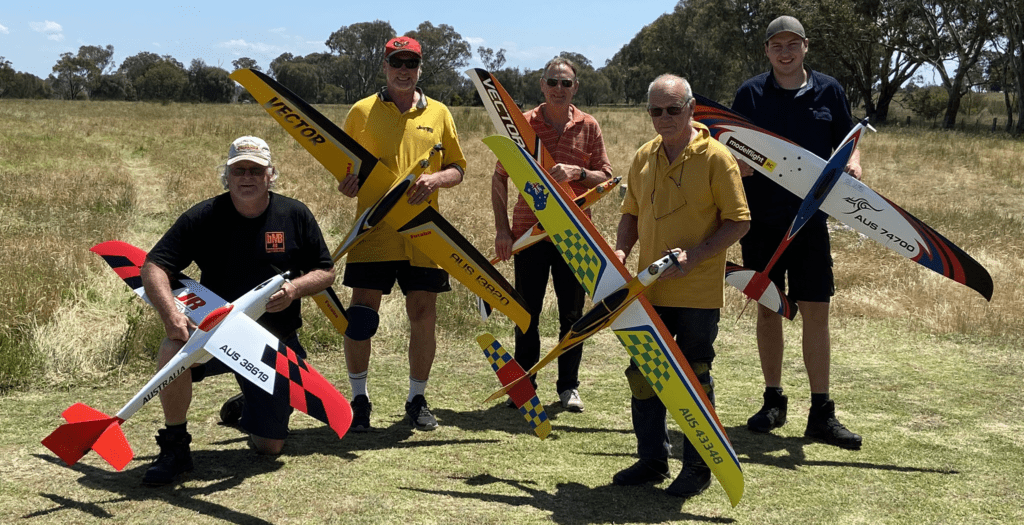 Class – F3T
Places:
1st Glenn Matthews
2nd Jim Orenshaw
3rd Andrew Davies
Fastest Time (Red Box): 67.88 Jim Orenshaw
No. of competitors: 9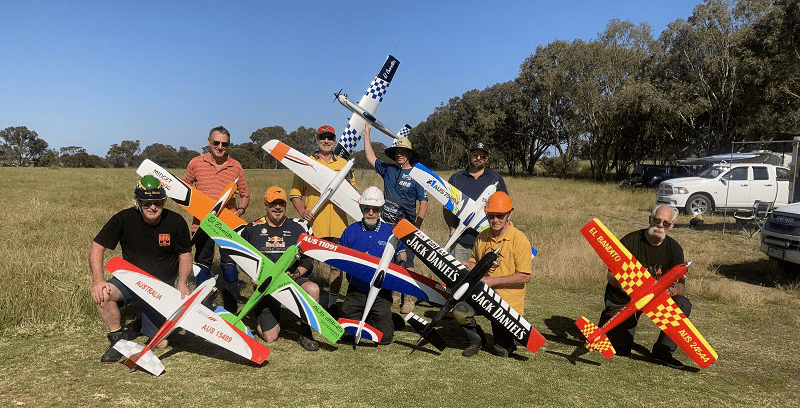 Places:
1st John Schmidli
2nd Tom Allen
3rd Jim Orenshaw
Class – Q500
Fastest Time (Red Box): 96.77 John Schmidli
No. of competitors: 8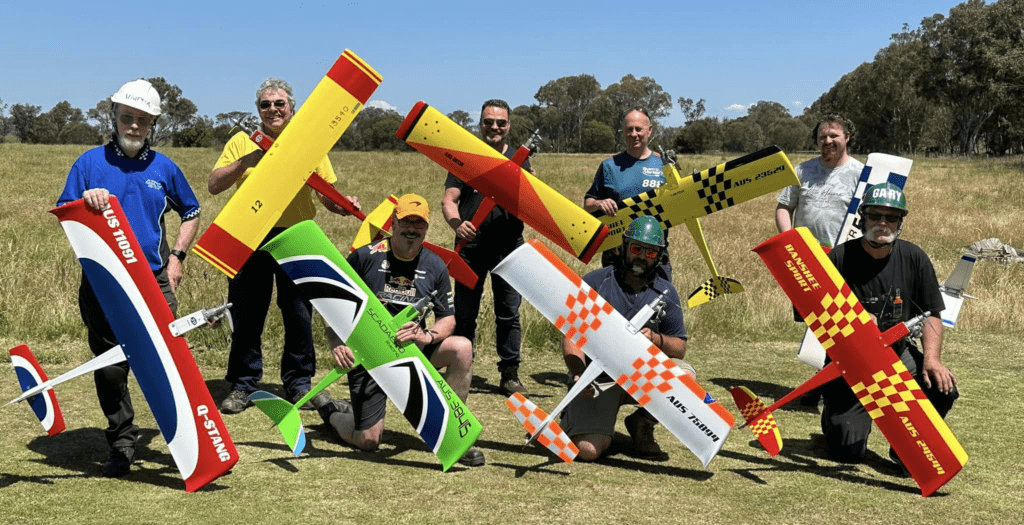 Season Championship
This was the third race for the 2022/2023 season championship.
FA1
Daniel Arapakis has jumped up from 3rd place into the top spot pushing Tom Wetherill and Rick Townsend down one place each.
1st – Daniel Arapakis
2nd – Tom Wetherill
3rd – Rick Townsend
F3T
Jim Orenshaw has maintained his top spot, with Andrew Davies moving up one place, displacing Barry Murphy into the 3rd spot.
1st – Jim Orenshaw
2nd – Andrew Davies
3rd – Barry Murphy
Q500
Tom Allen has maintained his top position, Jim Orenshaw has moved up one place and John Schmidli is now in 3rd place.
1st – Tom Allen
2nd – Jim Orenshaw
3rd – John Schmidli
Next Race
Our next race and the first for the 2023 calendar year, is again at Munro on February 18 – 19, 2023.
Report – Barry Murphy
Additional content – John Schmidli
Photos – Andrew Arapakis, Tom Allen, Sarah Doyle, Nerida Matthews and John Schmidli
A big thank you to all who contributed to this event report.
Please note: We are looking for someone to write event reports regularly. Also, it would be wonderful to have someone photograph these events. This is important and valuable to pylon racing in Victoria, Australia and Worldwide, as this site has a vast readership.
The written content in this post is accurate to the best of my/our knowledge at the time of publishing. It is written from my/our perspective and reflects how I/we have experienced this event. Photos published as feature images are selected purely for their quality, general interest or topicality. They are chosen from a pool of photos taken by myself and others when time permits. If a perspective is not being represented, I am more than happy to publish any written content or photos that are supplied to me, provided it is fair and reasonable.
Quick Reference