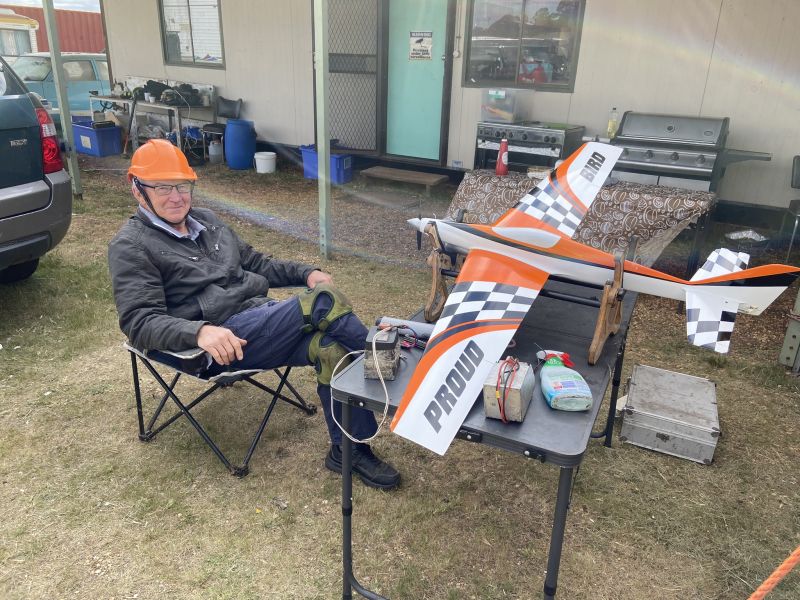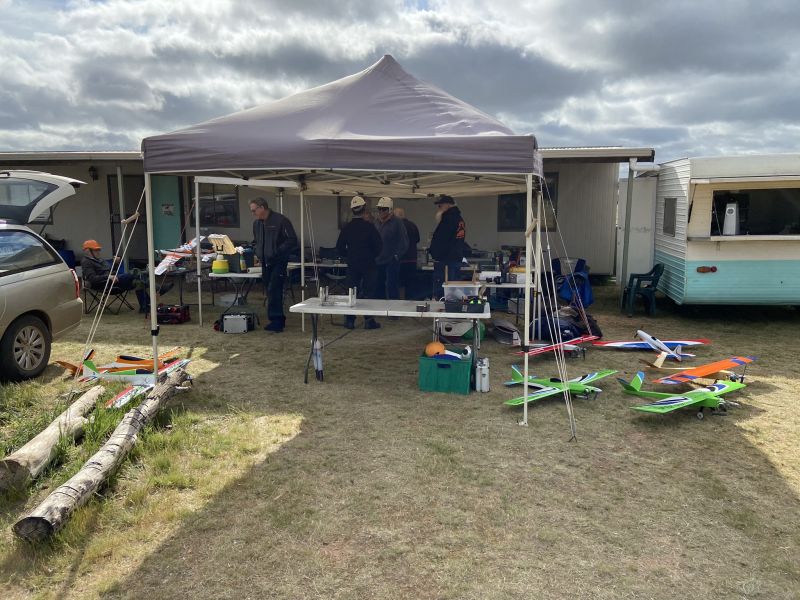 ---
Results
Class – FA1
Places:
1st Rick Townsend
2nd Brian Steele
3rd Glenn Matthews
Fastest Time (Red Box): 62.08 Rick Townsend.
No. of competitors: 5
Class – F3T
Places:
1st Glenn Matthews
2nd Anthony Thurgood
3rd John Schmidli
Fastest Time (Red Box): 67.08 Glenn Matthews.
No. of competitors: 8
Class – Q500
Places:
1st John Schmidli
2nd Jim Orenshaw
3rd Gary Davidson
Fastest Time (Red Box): 96.01 John Schmidli
No. of competitors: 9
Season Championship
FA1
Brian Steele remains in the top position. Rick Townsend and Tom Wetherill moved up two positions each to take up 2nd and 3rd positions, respectively.
1st – Brian Steele
2nd – Rick Townsend
3rd – Tom Wetherill
F3T
The top 3 positions remain the same after this race.
1st – Brian Steele
2nd – Andrew Davies
3rd – Jim Orenshaw
Q500
No change in the top two positions, but Anthony Thurgood has displaced Tom Allan by moving up into 3rd position.
1st – John Schmidli
2nd – Jim Orenshaw
3rd – Anthony Thurgood
Next Class Race – Warrnambool.
We'll be back at Warrnambool on Oct 11 – 12.
Also, check the calendar regularly, as new dates for 2024 are being added regularly.
Report – John Schmidli
Photos – John Schmidli & Anthony Thurgood.
Please note: We are looking for someone to write event reports regularly. Also, it would be wonderful to have someone photograph these events. This site has a vast readership and is important and valuable to pylon racing in Victoria, Australia and Worldwide.
The written content in this post is accurate to the best of my/our knowledge at the time of publishing. It is written from my/our perspective and reflects how I/we have experienced this event. Photos published as feature images are selected purely for their quality, general interest or topicality. When time permits, they are chosen from a pool of photos taken by myself and others. If a perspective is not being represented, I am more than happy to publish any written content or photos supplied to me, provided it is fair and reasonable.
Quick Reference