Back on September 13, a group of us headed to Lilydale (LDMFA) to compete in a Q500 and Sport racing day. We had a good turn out of regular participants but didn't get any rookies and only a couple of non regular racers in Maddison Lang and Jarrod Tatham.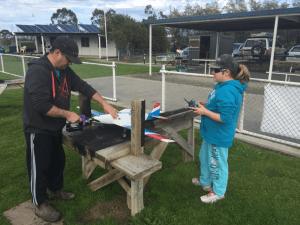 Due to the space limitations at Lilydale, the course is shorter than usual so flying a Q500 is quite a bit more frantic than usual. The fastest time for the Q500 for the day was a 72.11, at least 20 seconds shorter than usual.
The weather was great and we all had a great day. James Hurley also did a fabulous job of being contest director for the day. Thanks LDMFA.
Check out the event photo gallery>>>
Results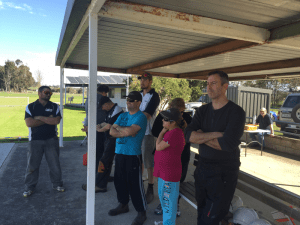 Class – Q500
Places:
1st Daniel Arapakis
2nd John Schmidli
3rd Glenn Matthews
Fastest Time: 72.11 – Daniel Arapakis
No. of competitors: 8
Course – 10.5 Laps (shorter than usual – not measured out)
Class – Sports
Places:
1st George Angelov
2nd Gary Davidson
3rd Maddison Lang
Fastest Time: 93.99 – George Angelov
No. of competitors: 5
Course – 10.5 Laps (shorter than usual – not measured out)
Next Event
The next event is the VIC State Championships at Hamilton to be held on October 24-25, 2015.
Check Out Complete Calendar >>>
Event Report & Photos  – John Schmidli
The written content in this post is accurate to the best of my/our knowledge at the time of publishing. It is written from my perspective and reflects how I have experienced this event.
Photos published as feature images are selected purely for their quality, general interest or topicality. They are chosen from a pool of photos taken by myself and others when time permits.
If a perspective is not being represented, I am more than happy to publish any written content or photos that are supplied to me provided it is fair and reasonable.