Back on the weekend of June 9-11, the AMPRA Championships where held in Victoria at Barry Murphy's pylon racing field at Munro about 3 hours east of Melbourne.
This event was also the first of the Australian F3D team select for the 2019 World Championships to be held in Queensland.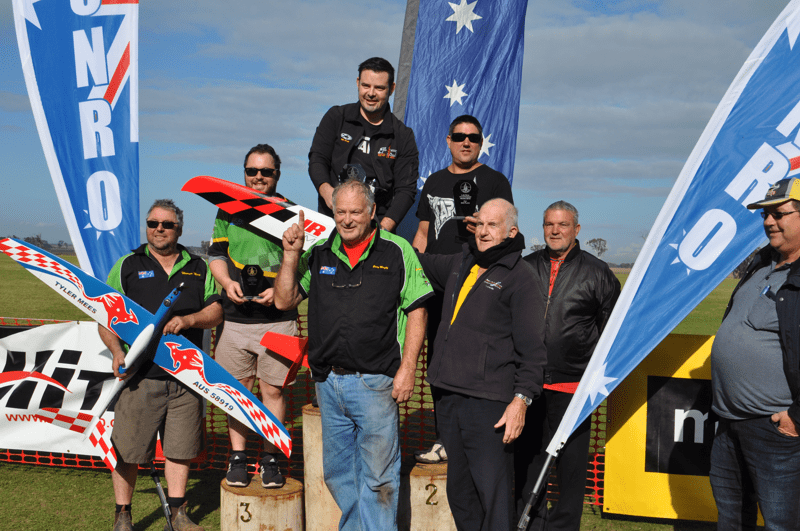 Check out the event photo gallery>>> 
Results
Places:
1st – Beau Murphy
2nd – Christopher Callow
3rd – Tyler Mees
Fastest Time: 54.74 – Beau Murphy (10 Lap Course).
No. of competitors: 18
Results
Places:
1st – Andrew Davies
2nd – Jarrod Jacobsen
3rd – Brian Steele
Fastest Time: 67.33 – Andrew Davies (10 Lap Course).
No. of competitors: 13
Places:
1st – David Chippindall
2nd – Jim Orenshaw
3rd – Stephen Wilkin
Fastest Time: 92.22 – Jim Orenshaw (10 Lap Course).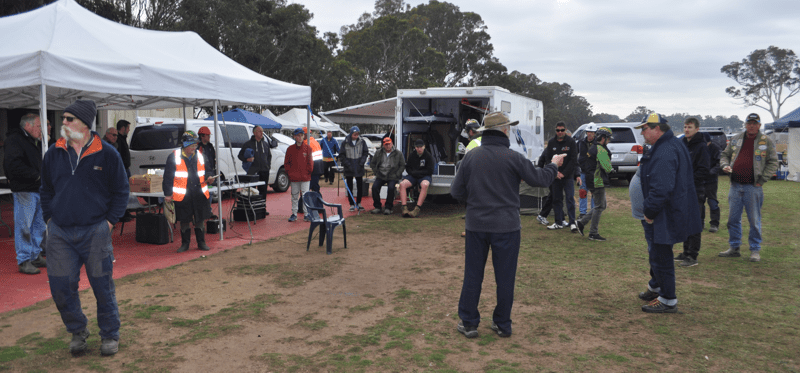 As of the end of AMPRA, the 2017-2018 Season Championship has been completed and below are the final results. Congratulations to the winners.
Just in the last event for the Season Championship, Leigh Hocken popped up into the winning position, Pushing Brian Steele down into 2nd place and Glenn Matthews remained in 3rd position
1st – Leigh Hocken
2nd – Brian Steele
3rd – Glenn Matthews
The top 2 positions stayed the same for this last event but Jim Orenshaw has moved up into 3rd position, displacing Glenn Matthews,
1st – Brian Steele
2nd – Andrew Davies
3rd – Jim Orenshaw
The standings for Q500 didn't change as a result of this event.
1st – Jim Orenshaw
2nd – John Schmidli
3rd – Gary Whitbourn
Check Out Season Championship >>>
Event Report and Photos  – John Schmidli

The written content in this post is accurate to the best of my/our knowledge at the time of publishing. It is written from my/our perspective and reflects how I/we have experienced this event.
Photos published as feature images are selected purely for their quality, general interest or topicality. They are chosen from a pool of photos taken by myself and others when time permits.
If a perspective is not being represented, I am more than happy to publish any written content or photos that are supplied to me provided it is fair and reasonable.