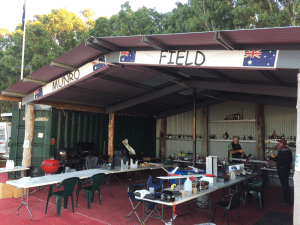 Back in March, the VMPRA had a race event back at Barry Murphy's beautifully prepared pylon racing field down at Munro. It was a great event and the weather was kind to us.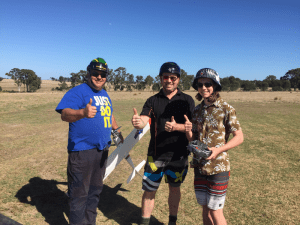 It was great seeing father and son Q500 team, Matt and Xavier Noonan making their first race appearance at Munro as well as seeing Frank Cassella & Tom Prosser putting in really strong performances over the weekend.
Check out the event photo gallery>>>
Results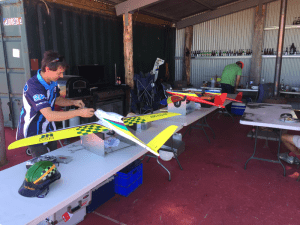 Class – FA1
Places:
1st Brian Steele
2nd Frank Cassella
3rd Andrew Davies
Fastest Time: 59.97 – Leigh Hocken
No. of competitors: 7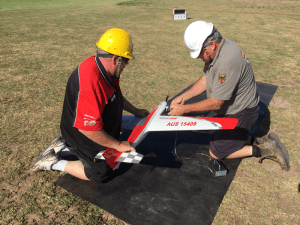 Class – F400
Places:
1st Frank Cassella
2nd Andrew Davies
3rd Barry Murphy
Fastest Time: 69.30 – Frank Cassella
No. of competitors: 7
Places:
1st John Schmidli
2nd Jim Orenshaw
3rd Tom Prosser
Fastest Time: 95.22 – John Schmidli
No. of competitors: 8
For FA1, no change for the top 2 positions but Brian Steele has moved from 6th to 3rd position.
1st – Leigh Hocken
2nd – Daniel Arapakis
3rd – Brian Steele
Like FA1, there has been no move for the top 2 positions but Jim Orenshaw has moved up into 3rd position from 5th.
1st – Andrew Davies
2nd – Barry Murphy
3rd – Jim Orenshaw
Jim Orenshaw remained at the top position 20 points ahead of John Schmidli in 2nd who move up from 3rd with Gary Whitbourn moving down 1 place to 3rd position.
1st – Jim Orenshaw
2nd – John Schmidli
3rd – Gary Whitbourn
Check Out Season Championship >>>
Next Race
The next race on the calendar is at Warrnambool  on April 22 – 23.
Check Out Complete Calendar >>>
Event Report and Photos – John Schmidli
The written content in this post is accurate to the best of my/our knowledge at the time of publishing. It is written from my/our perspective and reflects how I/we have experienced this event.
Photos published as feature images are selected purely for their quality, general interest or topicality. They are chosen from a pool of photos taken by myself and others when time permits.
If a perspective is not being represented, I am more than happy to publish any written content or photos that are supplied to me provided it is fair and reasonable.